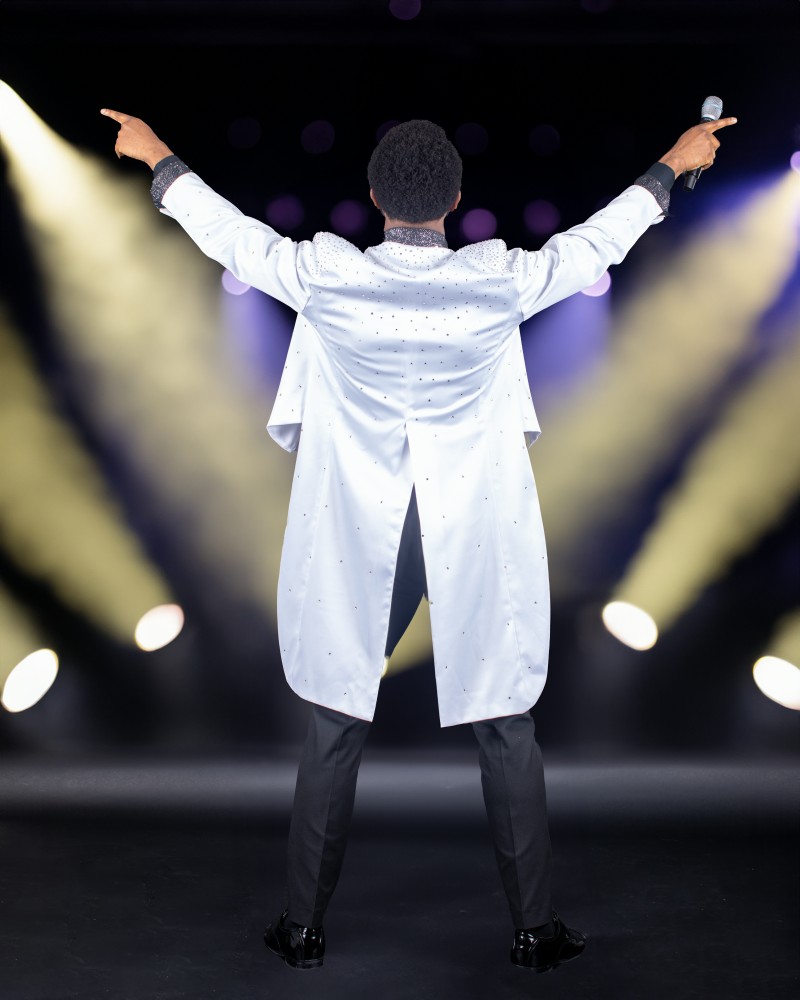 THE LIONEL RICHIE SONG BOOK SHOW
and
The Young Lionel Song Book Band
Young Lionel is a highly charismatic and talented young musician. Even so he has already had the honour and privalage of performing with the BBC Royal Philamonic Orchestra and at the O2 Arena London
You will find YOUNG LIONEL to be fresh youthful with a contemporary cutting edge appealing to a wide and varied audience
He will not comprise however in paying a worthy tribute to Lionel Richie and all his incredible songs
He has outstanding vocals and a captivating personality that you will readily warm to
He gives an impeccable performance and engages with his audience
YOUNG LIONEL is supported by his highly talented band the YOUNG LIONEL SHOW BAND
"Brilliant Act Great Voice and engagement with his audience" ( Dolce Vitae Yorkshire)
Please note Terms and Conditions Apply.
Brilliant Act very professional, great voice and engagement with his audience. Seemless to arrange and very professional in all the details.
Dolce Vitae Wakefield
Fantastic showcase to Lionel Richie. I would highly recommend this dynamic entertainer, amazing soulful voice and a sheer pleasure to watch.
Carol Bowden August 2023
Fantastic show and voice to match, a must see if you love Lionel Richie.
Ann Marshall July 2023
"Amazing voice must see him so professional."
Hannah L
"Babalola Jr performed at our wedding his voice was incredible and he made our day so special. We saw him perform 3 years ago and knew then that we wanted him to be our live wedding singer."
"Brilliant performer and a lovely guy."
Ann B
"Absolutely amazing voice and a great man nothing is too much trouble."
Wendy H
"Babalola sang at our wedding and was amazing. All the guests loved him too His voice is fantastic and he added the magic to our special day."
Patricia and Tommy O'Sullivan
"Great singer really got the party going at our wedding. Babalola sang at our wedding and I cannot recommend highly enough Total gentleman, fabulous with the kids and amazing vocalist Highly recommend him."
Rebecca Greenwood
"Fantastic entertainer and a lovely person"
Wendy Graham
"Fantastic singer and performer. Loved him"
Lynn Schofield
"Different class, amazing voice and the tone and range gets me every time Great song choices too"
Mike
Biography of Young Lionel
Young Lionel has become a popular choice for his Lionel Ritchie show book across the UK.
Now Babalola Jr presents his personal tribute to one of the most admired global icon LIONEL RICHIE.
As YOUNG LIONEL he gives a stunning performance of all the greatest songs of Lionel. He has become a very popular choice for Themed and Tribute nights.
His warm and engaging personality is a huge hit with audiences who appreciate his remarkable vocal talent and his attention to detail of Lionel Richie
MUSIC IS IN THE SOUL
Highly recommended.
My Expertise
Lies within,
Weddings – Golf Club Events – Special Events – Exclusive Group Hotels – Festivals – Country Shows – Theatres across the UK
Bespoke Entertainment for your special Golf Events to bring extra panache to the day. This could be for Parties Wedding Receptions Dinner Awards Sportsman's Dinners
The Lionel Richie Song Book Show Case
Hello
My Destiny
All Night Long
Stuck on You
Easy
Lady
Dancing on the Ceiling
Endless Love
Night Shift
Three Times a Lady
Still and Running with the Night
And many more of your all time favourites
Corporate Events
Live entertainment can compliment your various events. This could be awards evenings parties special occasions including wedding receptions. In fact any occasion where you want to add a little more atmosphere and quality to the days proceedings.
It may even be a special business seminar where people can relax and unwind after a busy dayI offer a bespoke service designed to suit your individual needs.
Live Wedding Singer
Babalola JR has become a firm favourite for weddings every year bringing  happiness and joy to a very special life event. Every couple is unique so it's important your live entertainment  is equally as unique to promote your individual personalities.
The occasion  should leave long lasting  memories for you and your guests. I am sure your special day will have taken a long time to plan. Having your entertainment catered for can bring everything  together seemlessly and take some of the pressure off you. I can provide the perfect music for you whether at the church, wedding breakfast or evening reception or all three.
I also provide live performances for Civil Partnerships and celebrations.
But why choose me?
I take my job seriously and I care about making people happy. It's always an honour and privilege that you will put your trust in me. I won't let you down.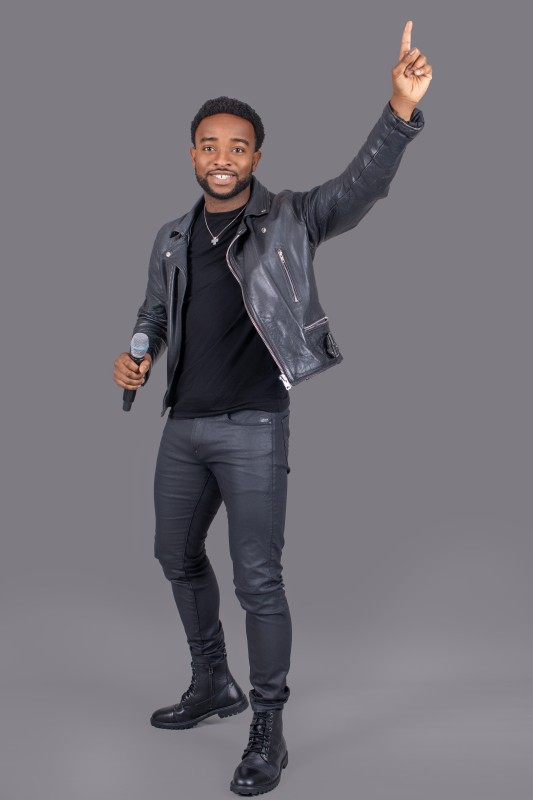 Classic Tributes
Babalola Jr provides a powerful and unique tribute to the legends of Soul and Motown.
Featuring classics from The Drifters, George McCrae, Luther van Dross, Al Green, The O'Jays, Billy Ocean, The Temptations and many more.
Celebration Parties
BABALOLA Jr offers a complete package for live music and entertainment. You can celebrate your special occasion in style dancing the night away to all your favourite soul and motown tracks.
This can be for your wedding anniversary, retirement party, christenings, birthdays and not forgeting Christmas and New Year celebrations.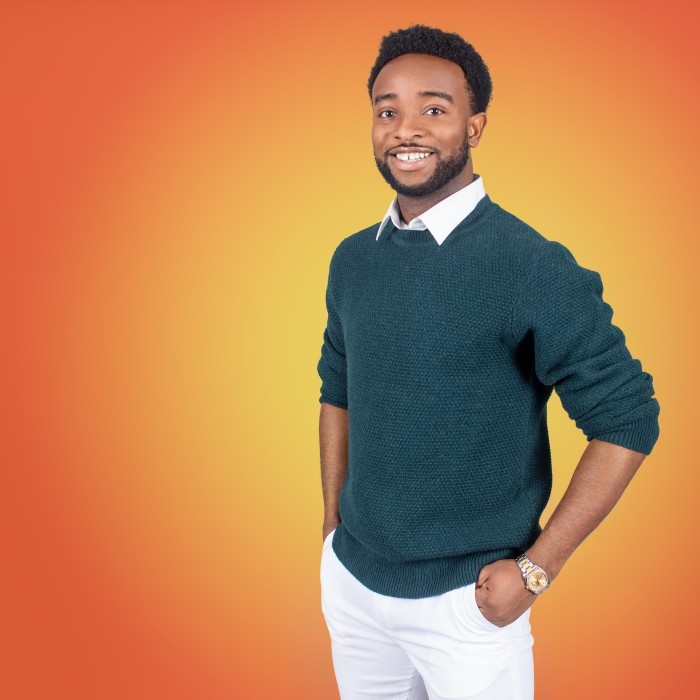 Available across the United Kingdom
Terms and Conditions Apply
Please note that this is a Tribute Production Act and is not affiliated or endorsed by the Lionel Richie Estate